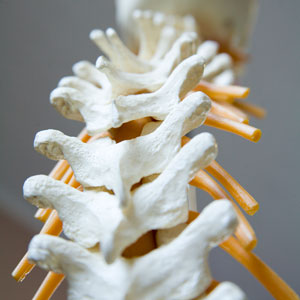 Chiropractic Care
The chiropractic care that we provide is different in that NUCCA focuses on the upper neck but the adjustment realigns the entire spine. The procedure is very specific and gentle.
What Is NUCCA?
NUCCA is an acronym for the National Upper Cervical Chiropractic Association. This type of chiropractic care uses a precise and non-invasive adjusting technique. With this approach, we can restore and optimize your health by gently aligning your head and neck. You don't have to fear being "cracked" or "popped" as the NUCCA procedure is very gentle, safe and painless.
Learn about our NUCCA evaluation for new patients.
You may wonder how a spine can get out of alignment. The spine can get misaligned from any accident, trauma or injuries or any type of instability in general. The adjustment is in the upper neck or the atlas bone but correcting it will realign your head, shoulders, hips and legs. While Dr. Dabrowny primarily uses NUCCA chiropractic, she does offer instrument-assisted adjusting with the ArthroStim®.
NUCCA chiropractic care can address a broad array of conditions. These include the following:

Allergies
Arthritis
Asthma
Arm Pains
Athletic Injuries
Attention Deficit Disorder?(ADD or ADHD)
Back Pains
Bed Wetting
Carpal Tunnel Syndrome
Cerebral Palsy
Child Development Issues
Chronic Infections
Constipation
Depression/Anxiety
Digestive Issues
Ear Infections
Female Disorders
Flu Symptoms
Frequent Colds
Headaches/Migraines
Herniated Discs
High Blood Pressure
Hip Pain
Hyperactivity
Immune System Deficiency
Infertility
Knee Pain/ Leg Pain
Learning Disabilities
Loss of Sleep
Low Back Pain
Multiple Sclerosis
Muscle Spasms
Neck Pain
Nervousness
Neuralgia
Numbness
Poor Vision
Restlessness
Scoliosis
Seizures
Shoulder Pain
Sinus Problems
Sore Throat
Tendonitis
Tingling Sensations
T.M.J. Syndrome
Tourette's Syndrome
Whiplash
Book an Appointment
Are you wondering if NUCCA chiropractic care can help you? Contact us today to schedule a free new patient consultation! It includes a health history exam and a full postural exam. (The offer does not include X-rays or an adjustment).
CONTACT US

Chiropractic Care | (585) 442-1500